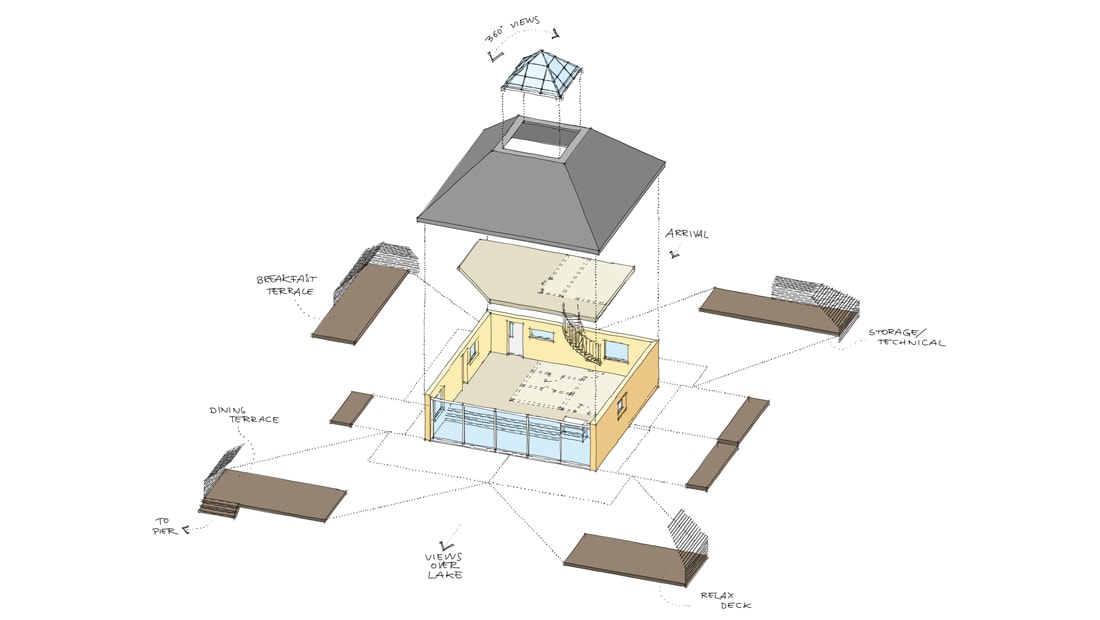 02 Sep

Pyramid House granted building permit

Building permit was granted for Pyramid House. This private summer residence will be built on the shore of Lake Päijänne, in the Municipality of Sysmä, Finland.

The house has a total gross floor area of 125 sqm, split between ground floor and mezzanine floor. A 10 meter long lake facing glass wall dominates the interior of the house, with the double height open space living area overlooking the view opening above the lake.

Construction work is due to start in spring 2015.